"

Are you looking for a band who entertains the crowd? Is easy is to work with? Then look no further than Old Man Noize!"
— Mary Faucette, City of Burlington's Special Event Supervisor
The 2023 Back from the Ashes Tour!
Classic Rock cover band, "Old Man Noize" (OMN) is a Tribute Band that pays homage to their generation of Classic Rock bands, mixing many of the British band sounds with Americana rock. These fun old geezers, having just over 200 yrs of professional experience between them, were inspired by such diverse bands as The Beatles, the Rolling Stones, Humble Pie, Johnny Winter, Bruce Springsteen, the Beatles, Grand Funk Railroad, CCR, the Band, Eddie Money, and, yes even Elementary School Band. They look forward to bringing their brand of high energy and roots classic rock to anyone who likes good music! 
Old Man Noize has been entertaining crowds with their surly sense of fun for going on their 10th year! Old Man Noize  is ready to entertain crowds all across the southeastern US with our 2023 "Back from the Ashes" tour!

Check our schedule to find out when and where to join the "Old Geezer Patrol"!
If you're a fan of classic rock and roll... C'mon... FEEL the Noize!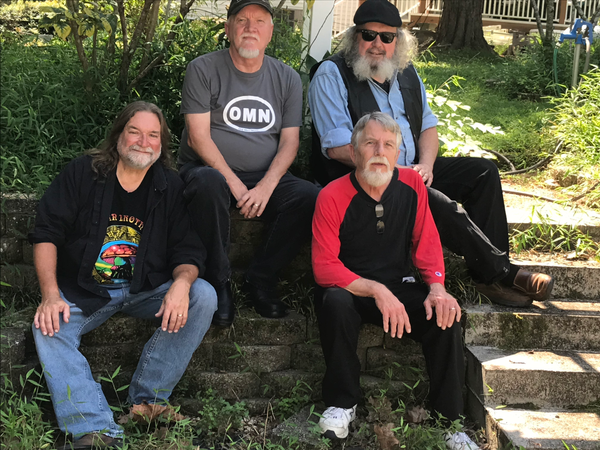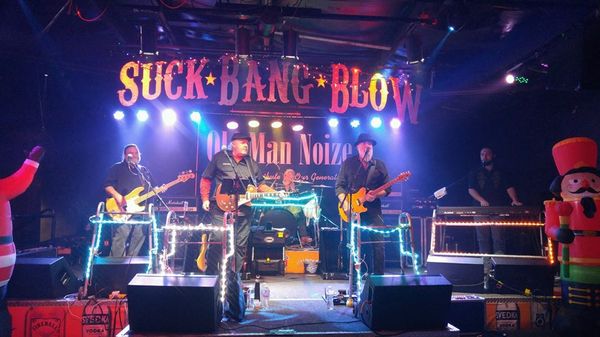 30 Days in The Hole - Humble Pie 
American Band - Grand Funk Railroad 
American Woman - Guess Who
Bad To The Bone - George Thoroughgood
Bang a Gong - T. Rex 
Boom Boom Boom - John Lee Hooker 
Born On the Bayou - Credence Clearwater Revival 
Born To Be Wild - Steppenwolf
Can't Find My Way Home - Blind Faith 
Cinnamon Girl - Neil Young 
Comfortably Numb - Pink Floyd
Feelin' Alright - Traffic 
Gimme Shelter - Rolling Stones 
Helter Skelter - The Beatles  
Heroes - David Bowie 
Honky Tonk Women - Rolling Stones
I'm Your Captain - Grand Funk Railroad
Jumpin' Jack Flash - Rolling Stones